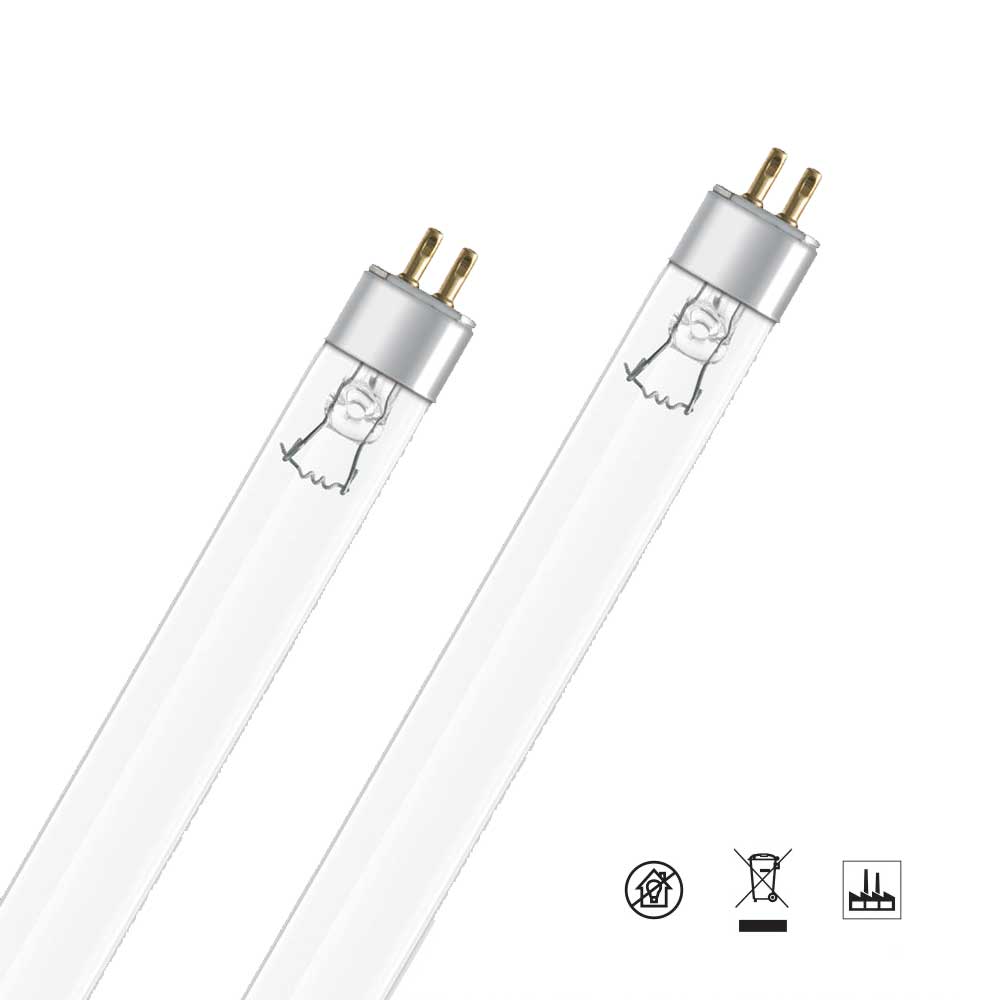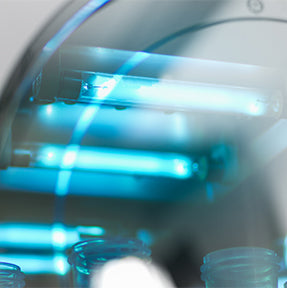 Replacement UV bulbs for UV-C Sanitizer
---
**Price is shown for one piece, SOLD IN PAIR ONLY. **
Why you'll love it:
Effective and environment-friendly disinfection without chemicals
Low mercury content
Long lifetime due to specific coating
Ozone-free
Long Economical life due to special high-quality coating
• Replacement light bulbs for our Wabi UV-C (WA-9900N-PT), 

Note: Osram bulbs provided by Wabi are modified explicitly by Osram to work with the WABI UVC sanitizer device. 

These bulbs emit high-intensity ultraviolet light that purifies the air, water, and surfaces without using harsh chemicals that harm the environment. For effective purification, the wavelength and intensity of the irradiance are critical.
Certification & Compliance

The UV-C bulb contains a small amount of mercury. In the event of a broken bulb, there may be possible exposure to chemicals.  Please follow the same disposable procedure as CFL household light bulbs for your state.  

WARNING
This product can expose you to chemicals, including Mercury and mercury compounds, which are known to the State of California to cause birth defects or other reproductive harm. For more information, go to wwW.P65Warnings.ca.gov.
Warranty + Shipping + Return

Free ground shipping for the lower 48 US states only.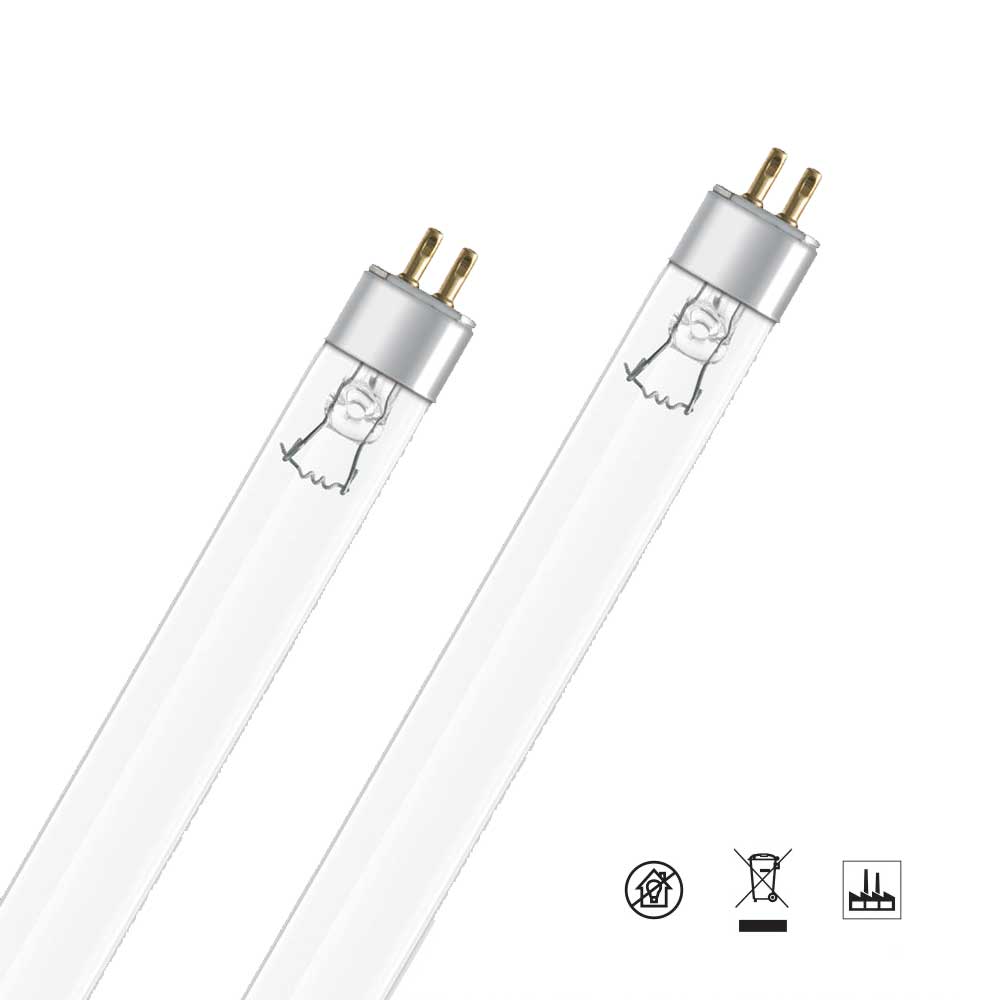 Customer Reviews
08/12/2023
Jesse H.

United States
4 years finally have to replace
lifesaver raising our little one during covid thanks.
12/10/2022
Ricardo H.

United States
wrong size bulb
I searched for a nine inch bulb (germicidal) and your company popped up. It showed a good price and I purchased it. Unfortunately, yours was not the right price. how would I go about returning it? RXH
10/17/2022
Esteban E.

United States
Backup bulb
Bought this as a backup to my bulb in the wabi, have not had to use it yet, almost 2 years of daily use!!
10/17/2022
Hei L.

United States
Great buy!
Love the wabi baby, saves me times and effort when taking care of the little ones. It's very convenient and easy to use. Also, when Covid starts, we can even use wabi to sanitize our phone and small items. This wabi is very durable and it's one of my greatest buy from my baby stuff
07/04/2022
Meredith T.

United States
07/30/2021
CIHAN O.

US
We would like to make a return
Hi, It turned out our Wabi's white lights are good but the red ones aren't working. So we would like to make a return but don't know how to proceed. Thanks for helping.
09/05/2020
Meredith T.

US
I recommend this product
Change bulbs annually
Excellent. The bulbs are very effective at killing bacteria and viruses. As per manufacturer's recommendation, I change my bulbs once a year.
06/24/2020
Jayne J.

US
I recommend this product
Great product
Love the wabi UV sterilizer. We use it everyday, multiple times a day. Bought a replacement bulb just in case as a back up.
06/15/2020
YOORI O.

US
I recommend this product
Good!
Delivery was faster than as described.
Compare
Which one is made for you?
Not sure which one to choose? We selected our most popular sanitizers. Compare them and choose the best model for your needs.
Compare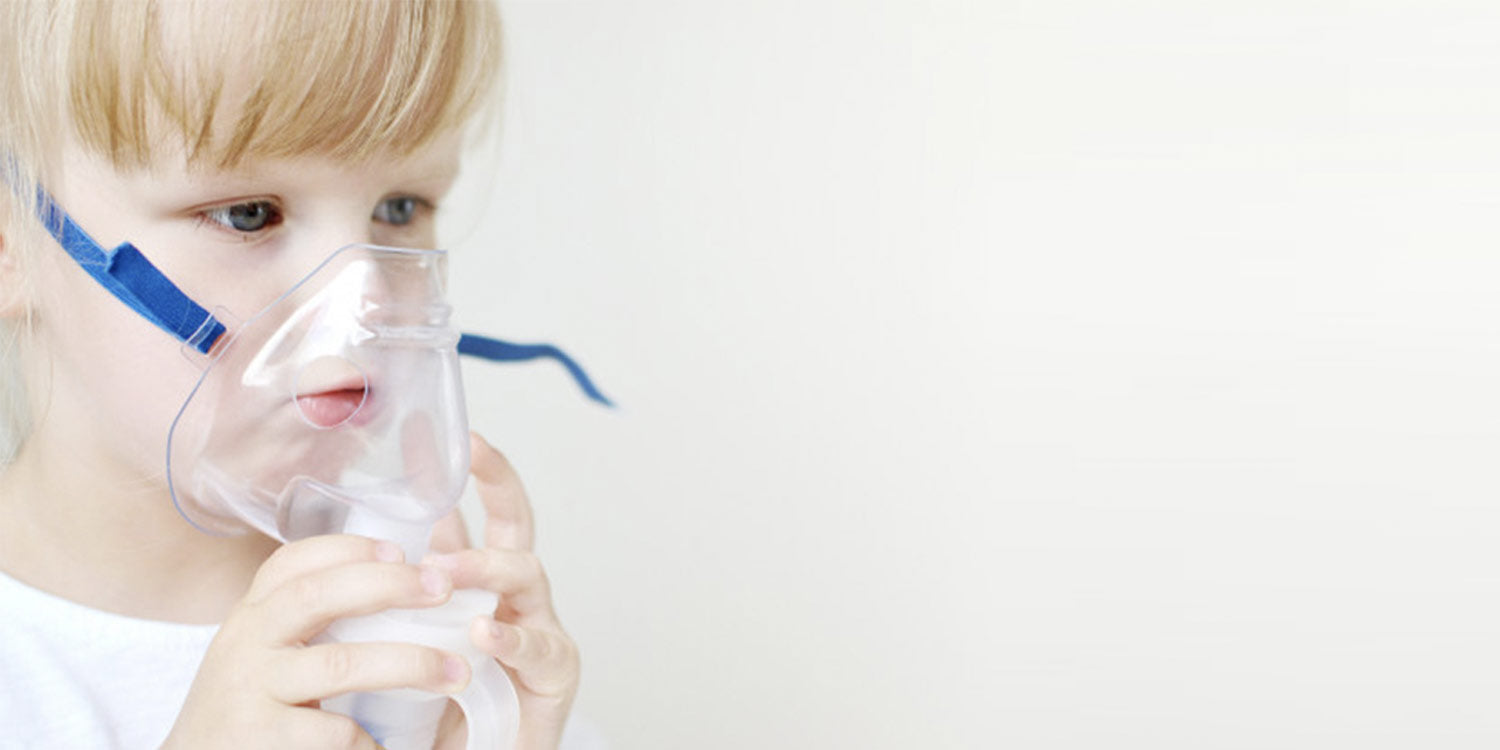 Steam Sterilizer & Dryer Plus
Cystic Fibrosis Discount Program
Did you know with a medical confirmation letter from your doctor, you can quality for a discount on our steam sanitizer?
FIND OUT MORE