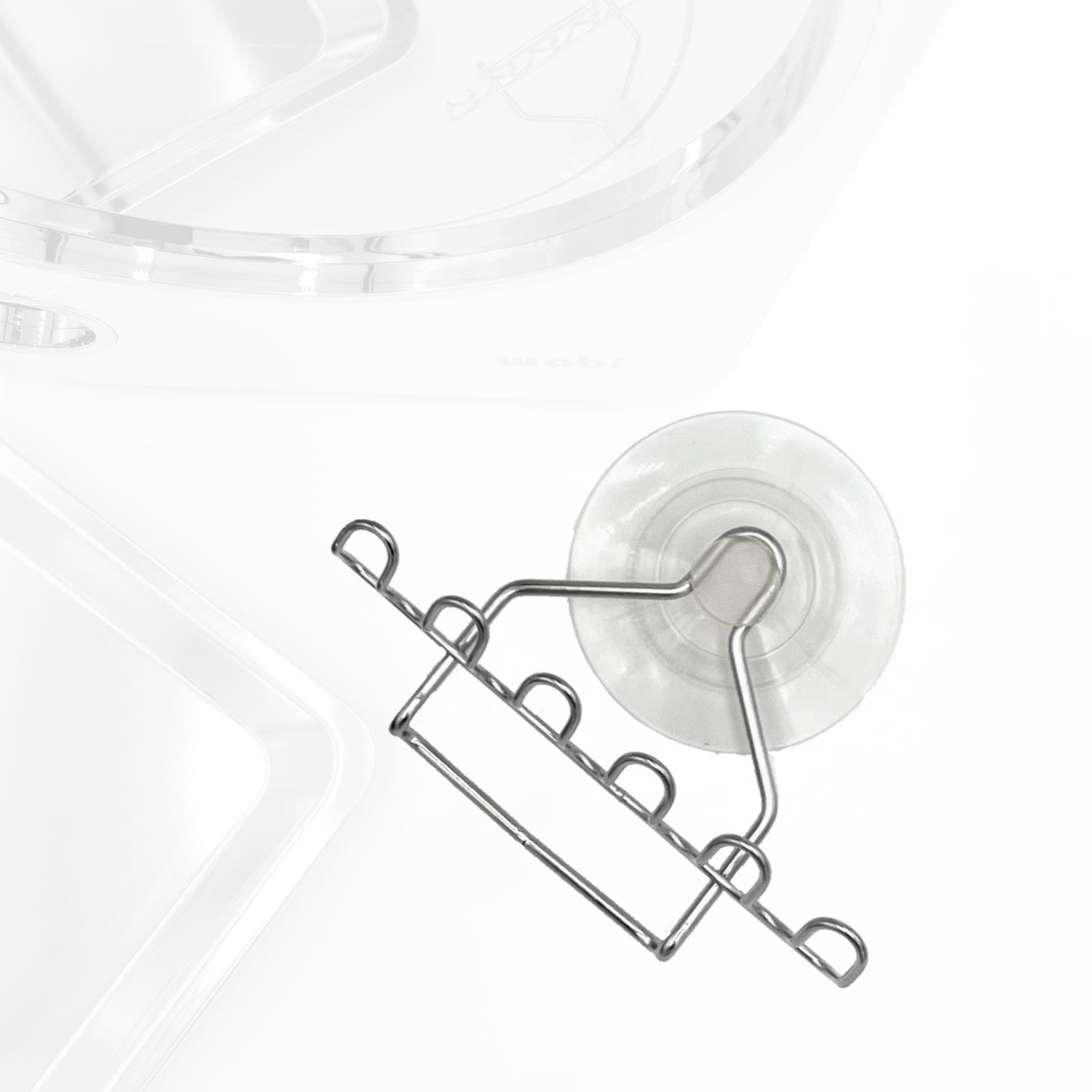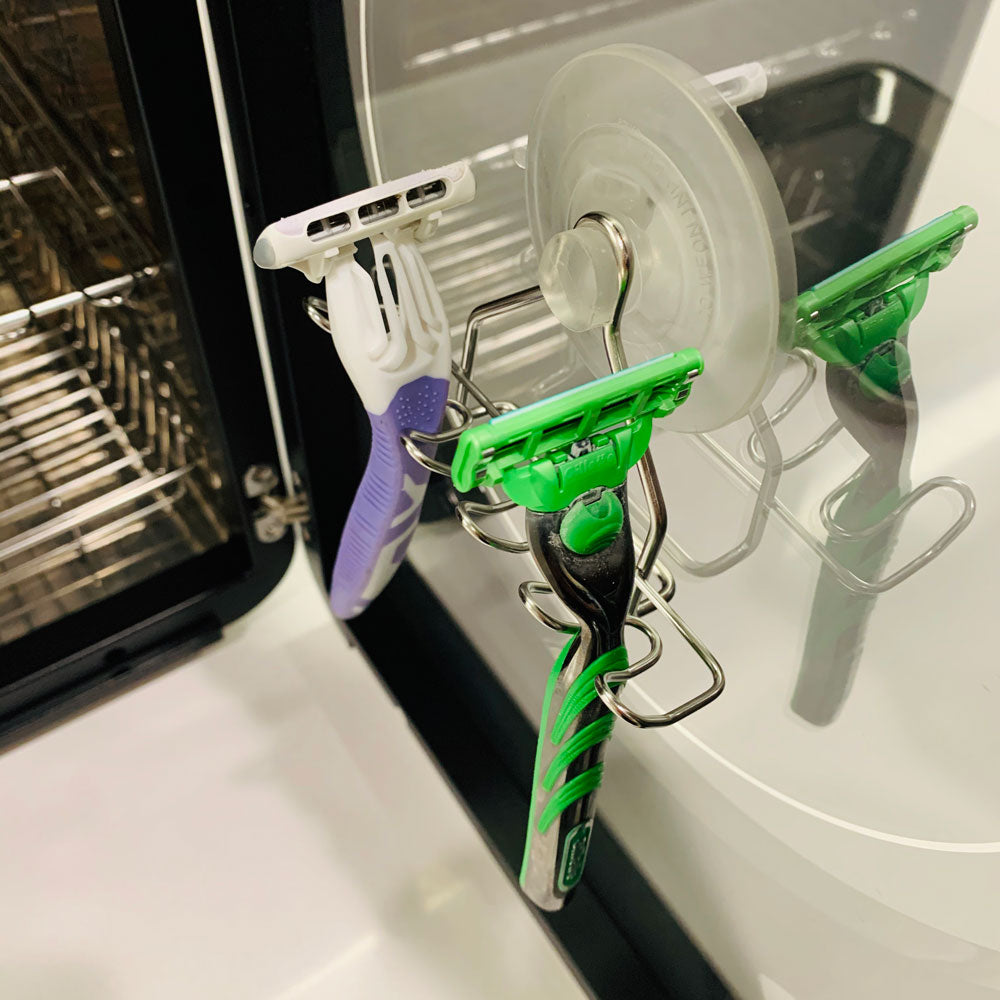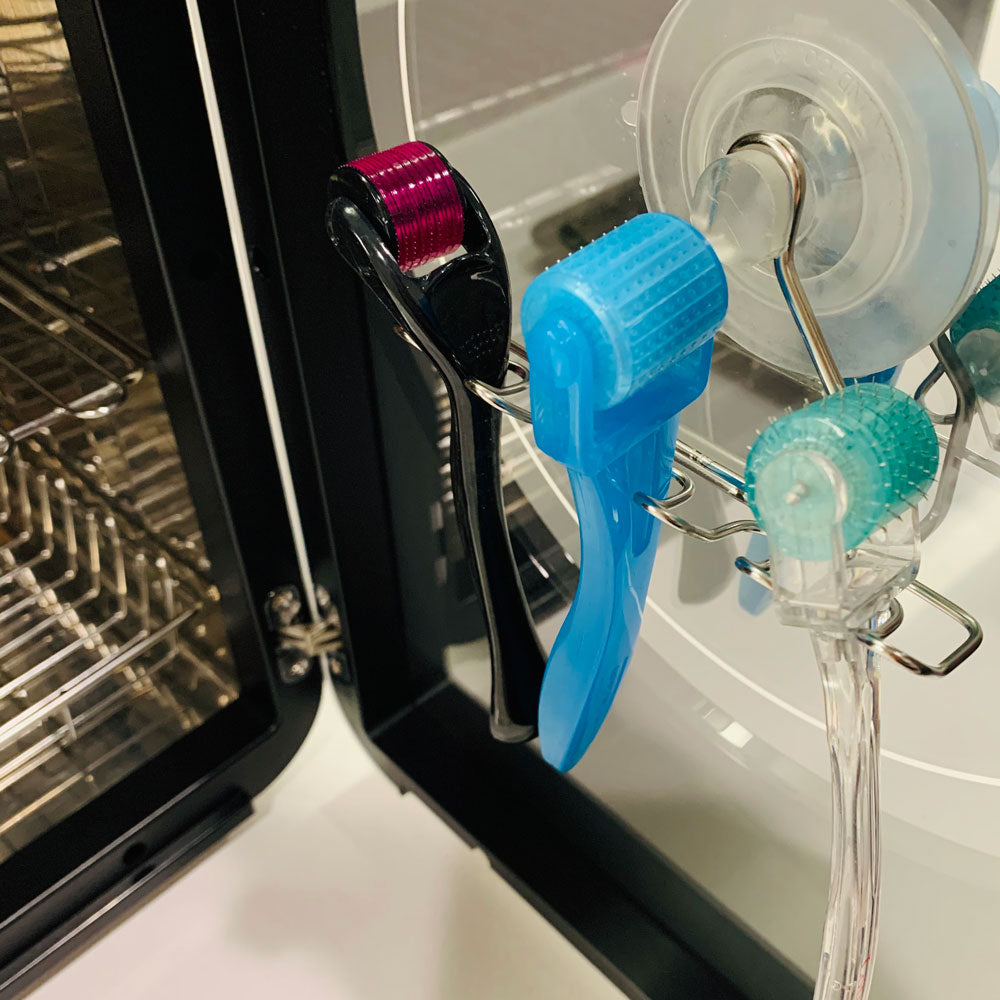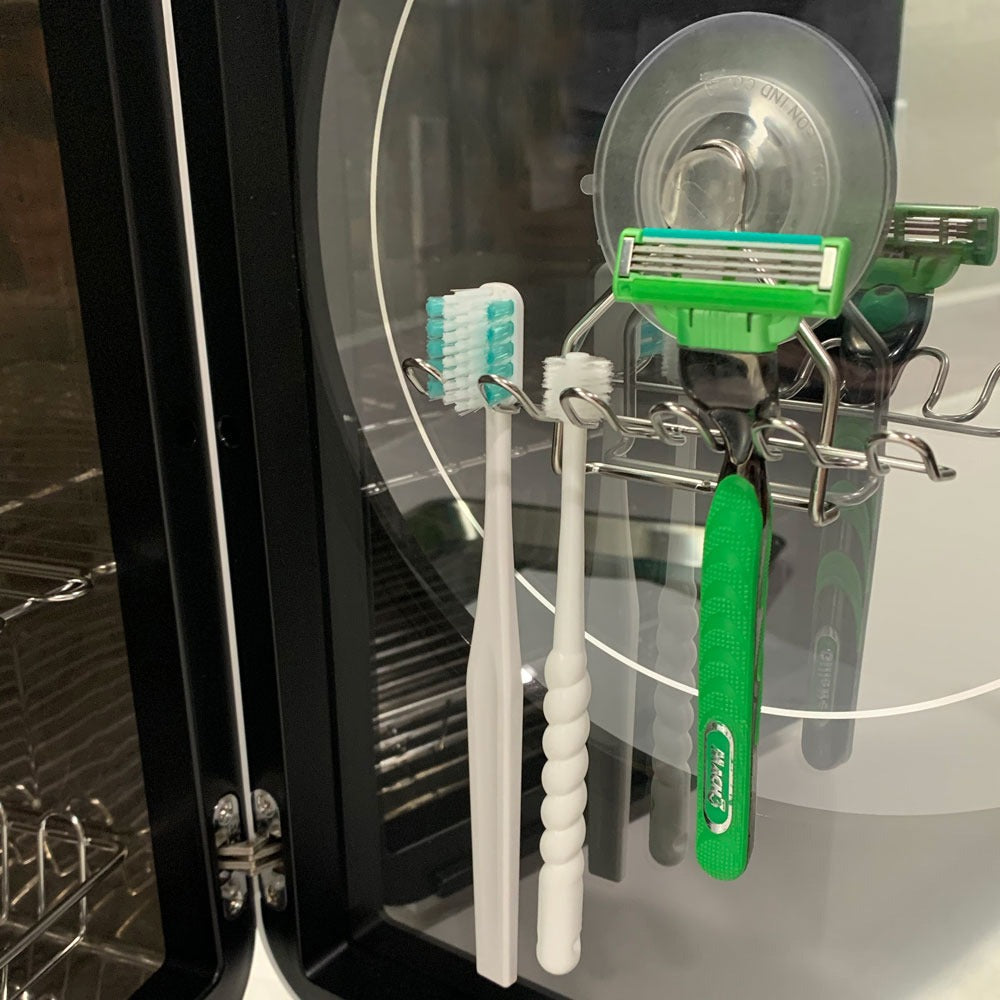 Personal Hygiene Product Holder for UV-C Sanitizer
---
5 SLOTS FOR THE ENTIRE FAMILY
SAVE PRECIOUS UV Sanitizer SPACE ★ It sticks to the interior door, adds more storage space for more objects on the shelf and basket.
ADD MORE USE ★ This useful personal hygiene product holder will add versatility to your UV sanitizer for more items to sanitize.
It can be used to hold, toothbrushes, razors, beauty rollers, Microneedling rollers, and more.